ERA and CECE discuss digitalisation & machinery trends in construction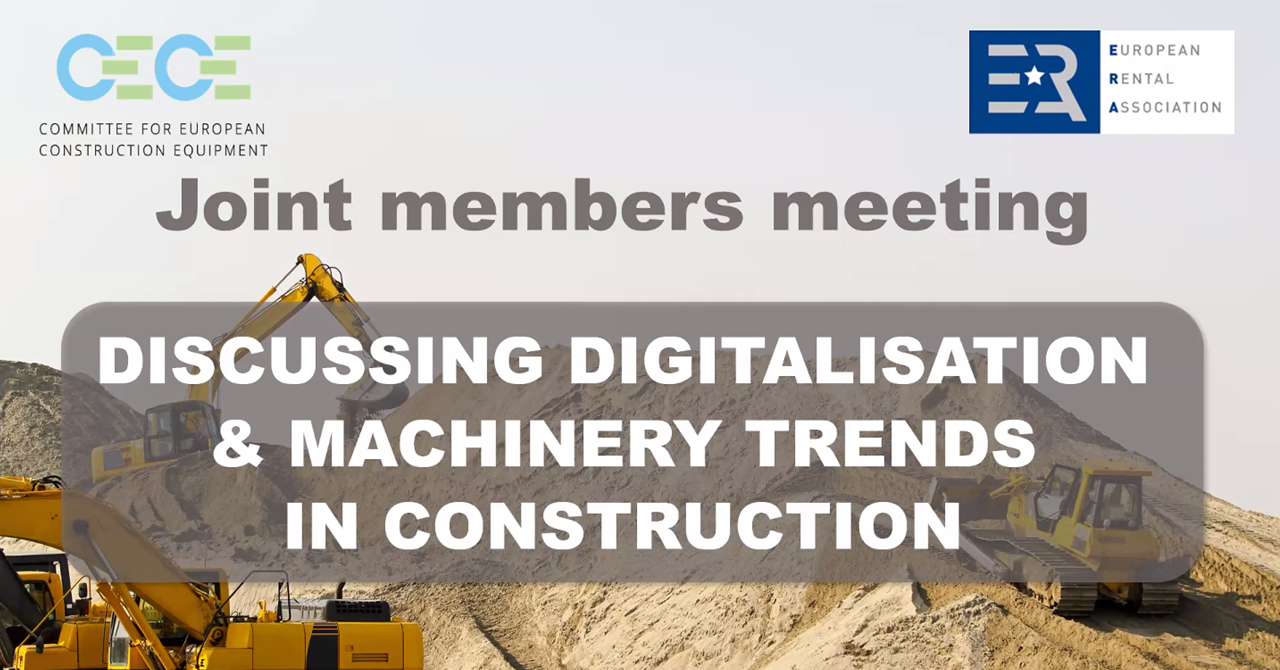 ERA and CECE organised a joint meeting on 20 April for the members of the ERA Technical Committee and the members of CECE's Technical Commission and Digital Taskforce.
The first topic addressed during this online meeting was telematics and digitalisation.
Martin Sebestyen, Chairman of ERA's Technical Committee, presented the works of the Technical Committee related to telematics, announcing the publication of a data points list in which rental companies have prioritised the data they need from the OEMs.
He reminded attendees that, ultimately, the rental companies need to receive from all the OEMs all the data listed in the ISO 15143-3.
The two following presentations were "Connecting and digitising the jobsite" by Aart Bakker, Portfolio manager Office & Data at Leica Geosystems, and the "State of play of the DigiPLACE project & next steps" by Alain Zarli, Secretary General of the Energy Efficient Buildings Committee (ECTP).
The second part of the meeting was dedicated to the revision of the Machinery Directive. Jason Ong, CECE's machinery regulation expert, presented the main elements of the revision, and Tomas Babicky, ERA European Affairs Manager, explained the implications of the revision for rental companies.
ERA and CECE are planning to organise more joint meetings in the future on priority topics for both associations. For more information, please do not hesitate to contact the ERA team at [email protected].
CECE represents the interests of national construction equipment manufacturer associations in 13 different countries.
This article first appeared in the ERA Rental Weekly.