about era RENTAL
Our mission
The key mission of ERA is to promote the rental concept in order to facilitate a continued growth of a sustainable and professional rental industry in Europe.
To achieve this goal, ERA acts as the representative association of the equipment rental sector at European level, complementing the activities undertaken by national rental associations locally.
Our work focuses on 7 main areas:
• Promotion of the rental concept
• Technical issues and equipment
• Statistics on the European rental market
• Sustainability
• Harmonisation of national regulations
• Awareness of the challenges of the Future
• Support the rental associations
Find out more about what makes ERA the voice of the equipment rental industry in Europe with the ERA Guide (also available in French).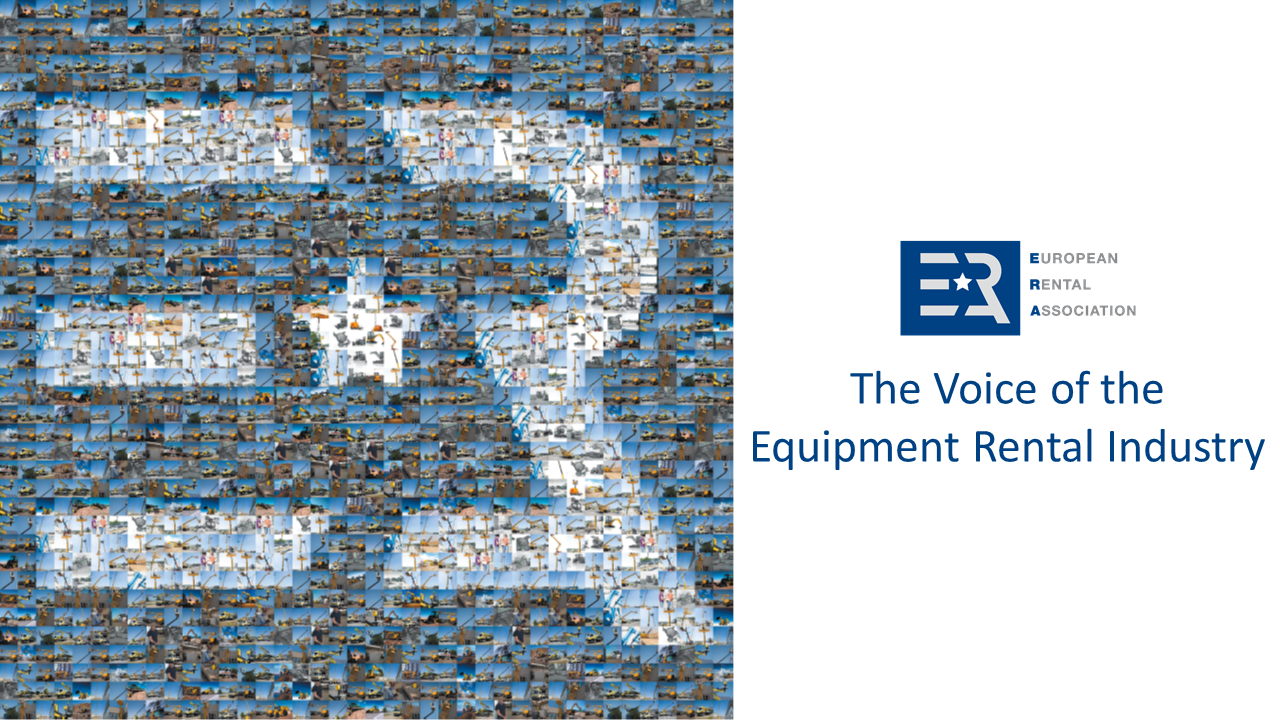 NOT USE THIS!!!
Your content goes here. Edit or remove this text inline or in the module Content settings. You can also style every aspect of this content in the module Design settings and even apply custom CSS to this text in the module Advanced settings.
Promotion Committee

CHAIRMAN: Pierre-Yves Rallet (Loxam)
The Promotion Committee's mission is to promote the equipment rental concept and support the growth and development of the rental industry in Europe.
The Committee has developed a number of tools to promote the rental business, including the very successful ERA Total Cost of Ownership Calculator. The ERA TCO Calculator allows any stakeholder involved with construction equipment to check whether, in a specific situation, it would make more sense to rent, lease or buy a piece of construction equipment. Variables taken into account include acquisition cost, financing, utilisation rate, maintenance and other costs as well as resale rate.
The calculator has been available on the ERA's website since June 2008 and has been translated into German, French, Italian, Dutch and Spanish. It is also available as an app for Android and iOS, and can be embedded on external websites.
The calculator was revamped and relaunched in March 2019 and offers a completely unbiased comparative analysis of the total cost of equipment under Lease vs. Buy vs. Rent (LBR) scenarios for five types of machines:
Wheel loader > 15 T
Track loader > 15 T
Wheel excavator > 15 T
Crawler excavator > 15 T
General construction equipment machine < 15 T
Read the Promotion Committee publications here.
Committee members
Pierre-Yves Rallet (Loxam), Lorenzo Moretti (Assodimi), Ina Maria Brämswig (BBI), Jose Blanco (ASEAMAC), Ann Harrison (HAE), Jo Power (IPAF), Syrus de Zwarte (Boels), Asif Latief (Boels), Matteo Cattagni (CGT Edilizia), Ulf Boege (HKL), Dave Raywood (HSS Hire), Franciska Janzon (Ramirent), Maria Agerup (Ramirent), Matthieu Mazzega (Still), Dominik Baumann (Zeppelin), Gian Luca Benci (Alias), Dan Brennan (Caterpillar), Murray Pollok (KHL Group), Nicholas Skillcorn (Zeppelin Lab)
Statistics Committee
CHAIRMAN: to be nominated
The Statistics Committee aims to gather information on the equipment rental market in Europe and to compile this data regularly.
In conjunction with this, the Committee works at developing a common language in rental across Europe to aid transparency and increase the efficiency of data collection. Every year, the Committee produces European-level statistics for the rental market in cooperation with IHS Global Insight, published as the ERA Market Report.
A Rental Confidence Tracker has been developed with IRN. The ERA/IRN Rental Tracker surveys business confidence and expectations for the future, as well as asking questions relating to fleet investment and time utilisation. It is carried out twice a year and enables ERA to provide good business intelligence to its members.
Read the Statistics Committee publications here.
Committee members
Jose Blanco (ASEAMAC), Lorenzo Moretti (Assodimi), Paul Gaze (HAE), Amanda Beckett (IPAF), Odd Arne Gansmo (NRA), Leena Haabma Hinze (SRA), Juha Ala-Hiiro (Association of Finnish Technical Traders), Jan Piet Valk (Boels), Jukka Hult (Cramo), Steve Gaskell (HSS Hire), Vincent Ranaivoson (Kiloutou), Samuel Vinet (Loxam), Girts Putnins (Ramirent), Jim Rendahl (Renta), Thomas Bainsky (Zeppelin), Inge Craninckx (Atlas Copco), Michael Lilljequist (Caterpillar), Stephane De Laplagnolle (Doosan Bobcat), Martin Bestwick (Insphire), Federico Fernandez-Ayala (Toro Europe)
Technical Committee
CHAIRMAN: Martin Sebestyen
(Zeppelin Rental GmbH)
The mission of the Technical Committee is to make it safer, easier, more cost-effective and more sustainable for the rental industry by working together with equipment stakeholders. It is the continuation of the former Equipment Technology and Theft Committee.
Relations with authorities at EU level on theft are dealt with by the Secretariat. The Technical Committee is primarily composed of fleet managers of rental companies and representatives of equipment manufacturers.
The Committee works on:
The key drivers of the total cost of ownership (damage, accidents, maintenance, parts management, PDIs, etc.)
Standardisation and alignment, wherever possible (data, decals, tie down points, instruction manuals, etc.)
Framework of training (skill level, e-learning, etc.)
The impact of new legislation on the rental industry
Telematics (connectivity, IoT, etc.)
In 2012, the Committee released a 'Total Cost of Ownership of Construction Equipment' guidance document, representing a common understanding among rental companies and OEMs of the drivers influencing the total cost of ownership throughout the main phases of the lifecycle of equipment.
The Committee has also worked on a 'Catalogue of Rental Industry Issues, Needs and Requirements', on Safety, Operations and Maintenance Instruction Manuals, on an analysis of spare parts and on the standardisation of telematics.
Read the Technical Committee publications here.
Committee members
Martin Sebestyen (Zeppelin Rental), Jose Blanco (ASEAMAC), Jorge Ferrando (ANAPAT), Jurgen Küspert (BBI), Claude Dubé (IPAF), Leena Haabma Hinze (SRA), Andrew Winlow (Sunbelt Rentals), Julien Launay (Avesco Rent), Guy Cremer (Boels), John Smeets (Boels), Klāvs Otisons (Cramo), Gert-Jan Elfrink (Bredenoord), Albert Hulsebosch (Bredenoord), Luca de Michelis (CGT Edilizia), Francois Renault (Kiloutou), William Oldman (Kiloutou), Amaury Delepoulle (Kiloutou), Darrel Voce (Loxam PAD), Thierry Lahuppe (Loxam), Miia Konttinen (Ramirent), Johan Timmer (Riwal), Philippe Witte (Riwal), Jean-Pierre De Nil (TVH), Wim Carlier (TVH), Rudie Beverwijk (Altrex), Patrick Stellwag (AMMANN), Anuj Sachdeva (Atlas Copco), Julio Tome (Atlas Copco), Stefaan Vertriest (Atlas Copco), Paul Bramhall (Briggs & Strattan), Michael Lilljequist (Caterpillar), Stephane De Laplagnolle (Doosan Bobcat), David Betts (Euro Auctions), Guillaume Van Hoeck (Haulotte Group), Maxime Girard (Haulotte Group), Gerhard Gasser (HILTI), Arnold van Benthem (Hitachi), Rene Danielsson (Hitachi), Claudio Fiorentini (JCB), Marko Kuipers (JLG), Emanuele Viel (Komatsu), Patrick Schothuis (Komatsu), Alain Becque (Manitou), Christian Sonneville (Ritchie Bros), Alex Schuessler (Smartequip), Dave Stollery (Perkins), Nathan Sanicharane (Perkins), David Hall (Skyjack), Ian McGregor (Skyjack), Jacco De Kluyver (Terex/Genie), Mikkel Dalgas (Trackunit), Julien Provensal (Volvo CE), Ville Viita (Wacker Neuson), Craig Richmond (Wynne Systems), Magnus Täljemark (Yanmar), Pascal Duponcheele (Yanmar), Lars Reehorst (ZTR Controm Systems), Matthew Ross (Sunbelt Rentals), Abel Rodriguez (Ritchie Bros.), Glynn Matthews (Sunbelt Rentals)
Sustainability Committee
CHAIRMAN: Mark Bradshaw (HAE)
The Sustainability Committee supports the rental industry in promoting the environmental benefits of rental.
The Committee also works on developing tools for helping members respond to requests from customers and aligning practices in the industry where relevant.
Recent work of the Committee includes researching the carbon footprint of construction equipment, developing the ERA Equipment CO2 Calculator and producing a Sustainable Supplier Framework to raise common standards to set the industry best practice guidelines and raise common practices across the industry.
Read the Sustainability Committee publications here.
Committee members
Mark Bradshaw (HAE), Jose Blanco (ASEAMAC), Jorge Ferrando (ANAPAT), Claude Dubé (IPAF), Jurgen Küspert (BBI), Douglas McLuckie (Ashtead Group), Kees Kouwenhoven (Boels), Maria Karlsson (Cramo), Mirjam Werker (Jungheinrich), Nicolas Jonville (Loxam), Audrey Miclard (Kiloutou), Perrine Le Borgne (Kiloutou), Daniel Hagengård (Ramirent), Inge Cranickx (Atlas Copco), Daniela Ropolo (CNH), Peter Cavada (Hilti), Michael Withfield (JCB), Serge Bazin (Generac), Xenia Kolijn (JLG), Darren Fitch (Volvo CE)
National Association Committee
CHAIRMAN: Jose Blanco (ASEAMAC)
The National Association Committee is the platform for the rental associations to meet and exchange, and where they can brainstorm with their European peers about how to improve the rental business.
It focuses on the promotion of rental and the communication, management and coordination of trade events, safety issues, standardisation, theft, attracting talent to the industry and all other issues relevant to the national associations. It also keeps the list of EU issues and EU organisations of relevance to the rental industry, initially identified by the EU Affairs Committee, up-to-date.
The National Associations Committee is also involved in sustainability so that they can motivate their members to make it more central to their business approach.
The National Association Committee was created in 2013 as a continuation of the former Norms and Safety Committee and later EU Affairs Committee, and of the Association Day. It is composed of representatives from national rental associations that are members of ERA, as well as IPAF.
Read the National Association Committee publications here.
Committee members
Jose Blanco (ASEAMAC), Antonio Casado (ANAPAT), Jorge Ferrando (Anapat), Lorenzo Moretti (Assodimi), Juha Ala-Hiiro (Association of Finnish Technical Traders), Herve Rebollo (DLR), Patricia Crespin (DLR), Jurgen Küspert (BBI), Ina Brämsweg (BBI), Paul Gaze (HAE), Graham Arundell (HAE), Yngve Torikildsen (NRA), Leena Haabma Hintze (SRA), Oguz Yusuf Yigit (iMDER), Valeriy Klimenko (NNAST), Alina Maslenkova (NAAST), Remko Mol (Verhurend Nederland), Silvia Bakker (Verhurend Nederland), Eric Hunziker (VSAA), Elias Welti (VSAA), Yasmin Zanetti (VSAA), Kaspar Engeli (VSAA), Karin Zumbrunn (VSAA), Peter Douglas (IPAF), Jo Power (IPAF), Christine Lell (IPAF), Romina Vanzi (IPAF)
Future Group

The ERA Future Group was founded in 2016 on the basis that, in a rapidly changing world and in the context of the digital revolution, younger people have, in certain strategic areas, a different perspective than older generations.
The Future Group gathers young managers from rental companies with the objective that they provide their insight and vision on strategic issues. Since its first meeting in 2016, the Group has worked on a number of projects themed around customers, people and technology.
Projects related to Customers
The CRM Guide for Choosing and Implementing a CRM System describes the importance of CRM systems, sets out criteria for success and offers a number case studies and best practices from leading European rental companies.
Projects related to People
Attracting and retaining talent is a critical part of the future competitiveness of the rental industry, and the ERA Future Group has delivered a number of projects on the theme of human resources:
Projects related to Technology
The Rental Branch of the Future project looked at the main trends that will influence the equipment rental industry in the next 10 years, from social, environmental and strategic phenomena to technology, talent and the workforce, and evaluated how disruptive and soon the impact might be.
A shortlist of 50 phenomena was initially identified, which was narrowed down to 36. Out of these, technological changes were considered to be the most disruptive and likely to have the most immediate impact, with five out of the ten most disruptive phenomena identified relating to technology and four out of those five expected to impact the industry in the next five years.
Future Group members
Roland Meurs (Boels), Vincent Weijermars (Bredenoord), Vicenc Homs (German Homs), Gloria Gomez Embil (Gomez Oviedo), Nicanor Pinole (Gomez Oviedo), Charlotte Noack (Jungheinrich), Vincent Ranaivoson (Kiloutou), Alice Henault (Loxam), Daniela Niederstaetter (Niederstaetter), Kari-Tapio Saarela (Renta Group), Matthieu Mazzega (Still), Stefan Ponea (Mateco), Elina Aalto (Cramo), Marco Moncada (CGT Edilizia), Kees Van Benschop (Riwal), Carolin Winkel (Zeppelin), Laura Fairhead (Ardent Hire)
Cybersecurity Working Group
With the process of digitalisation in the rental industry, cyber attacks, hacking, phishing, data leaks and other online threats are presenting the industry with new challenges. Furthermore, the growth in demand for internet-based solutions and e-commerce as a result of the COVID-19 crisis is making cyber threats ever more important for businesses.
Therefore, the ERA Board decided to convene a small group of IT experts and executives from rental companies with the aim to:
Define the most common challenges and analyze the impact of cybersecurity threats on rental companies;
Gather existing best practice and strategies for mitigating the cyber threats; and,
Prepare a workshop on the topic of cybersecurity which would take place during the ERA Convention 2021.
The Cybersecurity Working Group met for the first time on 15 December 2020.
WG members
Edwin Wijers (Boels), Xavier Raynaud (Kiloutou), Gareth Lloyd (Loxam Powered Access), Joel Särkkä (Renta), Giuseppe Lauria (Tesya), Edward Clarenbach (Riwal), Maximilian Schmidt (Kiesel), Andreas Mendrzyk (Kiesel) and Kevin Price (HSS Hire)
Our structure
ERA Board
ERA's Board is composed of six members representing Rental Companies and National Rental Associations from accross Europe.
Pierre Boels
PRESIDENT
CEO Boels Rental

Pierre Boels has been Owner and Managing Director of Boels Rental since 1996 and involved in the company, created by his father in 1977, since 1980
Xavier du Boÿs
Vice President
Chairman Kiloutou
Xavier du Boÿs joined Kiloutou in 2002 as CEO and President. Since then, the company has more than tripled in size to more than €500m, becoming the fourth largest European rental company.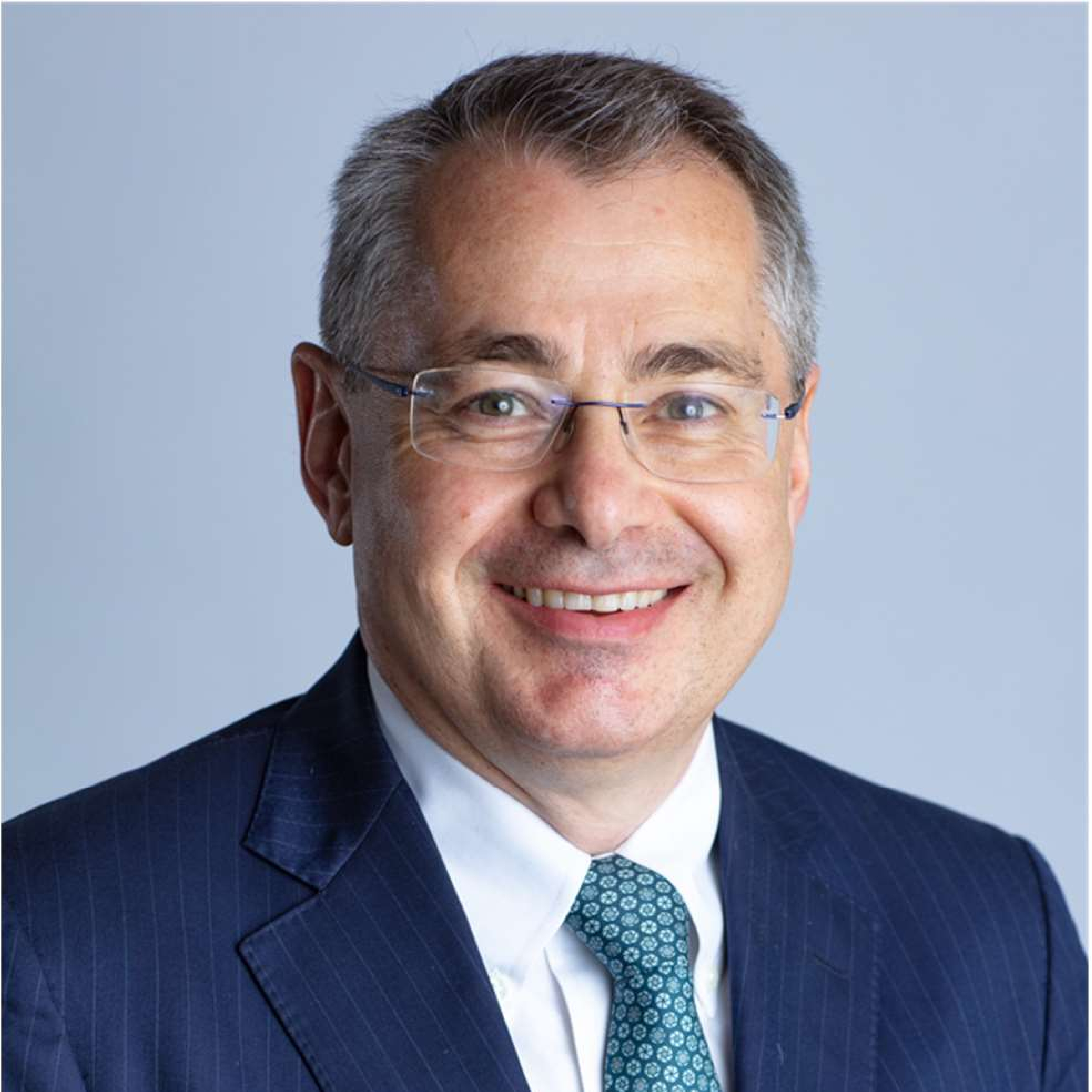 Pierre-Nicola Fovini
Vice President
Chairman CGT Edilizia
Pierre-Nicola Fovini has been Chairman of CGT Edilizia in Italy since 2015 and was elected as CEO of Finanzauto SA in Spain and Vice President of STET SA in Portugal in 2018.
Stephane Henon
Vice President
Managing Director Loxam
Stephane Henon has been Managing Director of Loxam since July 2012. Stephane joined Loxam in 2000 and has held the positions of Director Ile de France and COO. Prior to Loxam, he was with the industrial company Dagard.
Juergen Kuespert
Vice President
Managing Director bbi
Juergen Kuespert joined bbi in 1989 as assistant to the management. Since then, he has performed a variety of functions in the association and has been Managing Director since 2009.
Armin Rappen
Vice President
CEO mateco Holding
Armin Rappen has been in the construction equipment and rental business since 1997. He became the CEO of Mateco Holding on January 1, 2018.
Bénédicte Lambert
Managing Assistant Convention