2022 European Rental Awards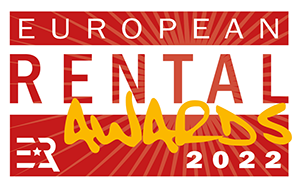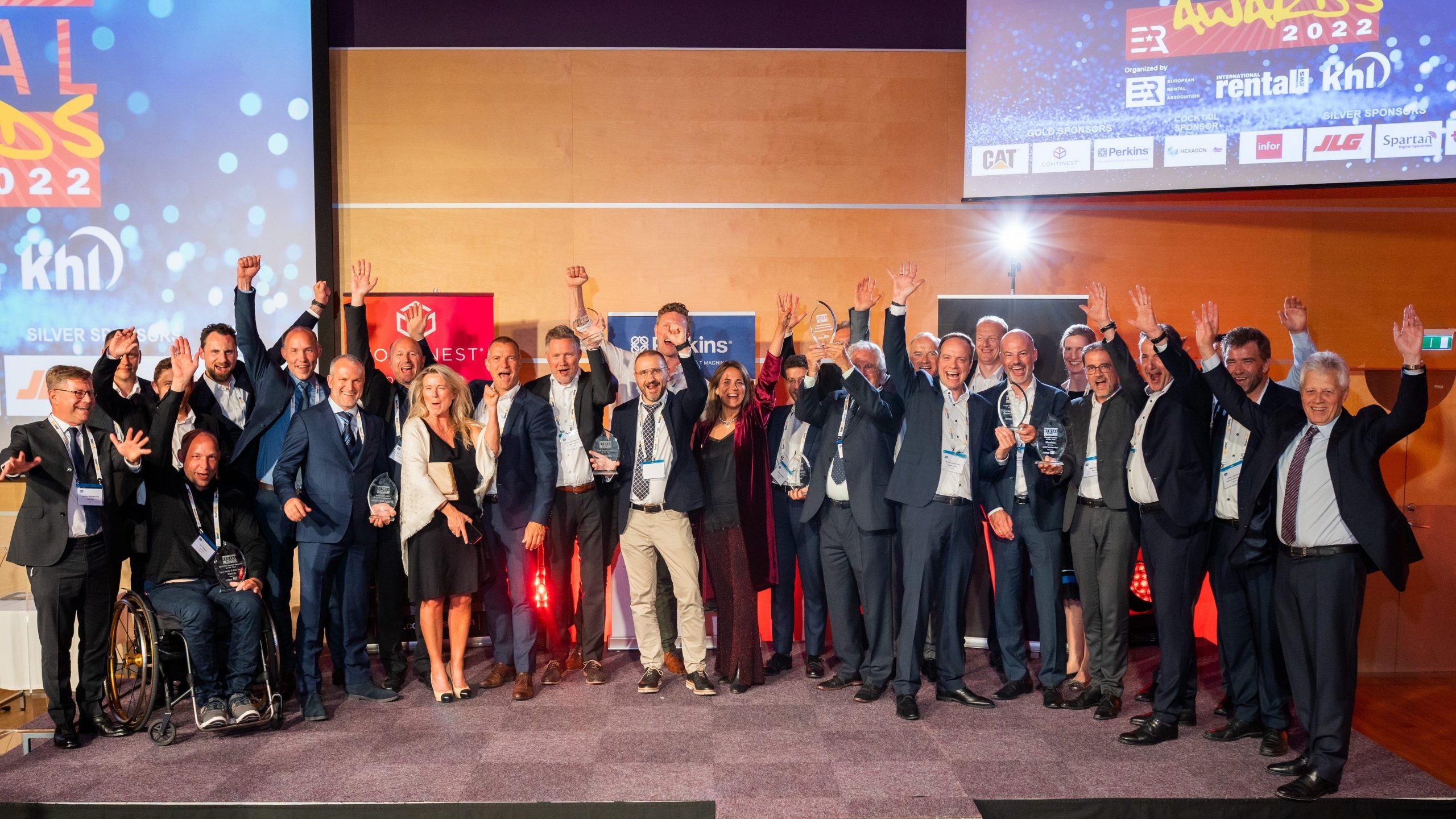 RADISSON BLU, RIGA
The 15th annual European Rental Awards took place on the evening of 15 June 2022, during the ERA Convention in Riga, Latvia.
The Awards were jointly organised by the European Rental Association (ERA) and International Rental News (IRN), and included the following categories:
– Small Rental Company of the Year
– Large Rental Company of the Year
– Rental Product of the Year
– Best Digital Innovation by a Rental Company
– ERA Sustainability Committee Award: Best Carbon Reduction Initiative
– ERA Technical Committee Award
– Rental Person of the Year
– Lifetime Achievement Award
See the winners below.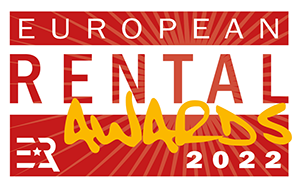 NOT USE THIS!!!
Your content goes here. Edit or remove this text inline or in the module Content settings. You can also style every aspect of this content in the module Design settings and even apply custom CSS to this text in the module Advanced settings.
SMALL RENTAL COMPANY OF THE YEAR
LARGE RENTAL COMPANY OF THE YEAR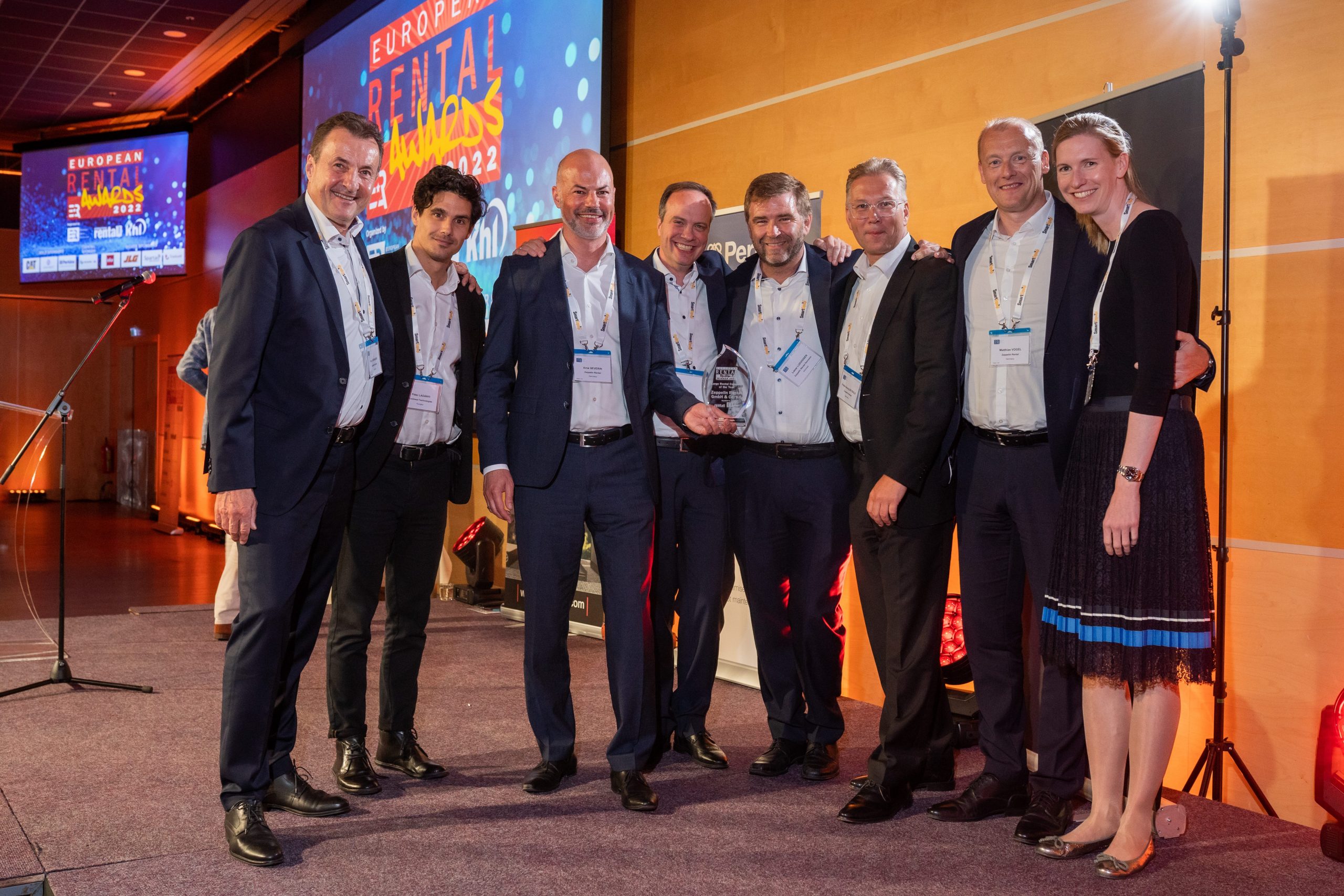 – Lynch Plant Hire
– Morillo Energy Rent
– Zeppelin Rental – WINNER
What the judges said:
"Zeppelin Rental recovered quickly from the pandemic, posting record revenues and profits in 2021. It also continued to grow and innovate, with its Rental+ and the 10th anniversary of its EcoRent brand."
RENTAL PRODUCT OF THE YEAR
– Containex – Containex Plus Line
– Himoinsa – EHR Battery Power Generator
– Hinowa – TeleCrawler22
– Manitou – ULM telehandler – WINNER
– MHM Group – Street-Lite
– Volvo CE – Compact electric range
What the judges said:
"Designed for easy transport, the ULM is the perfect example of a product created with rental companies in mind. We also liked the exceptional visibility provided for the operator."
BEST DIGITAL INNOVATION BY A RENTAL COMPANY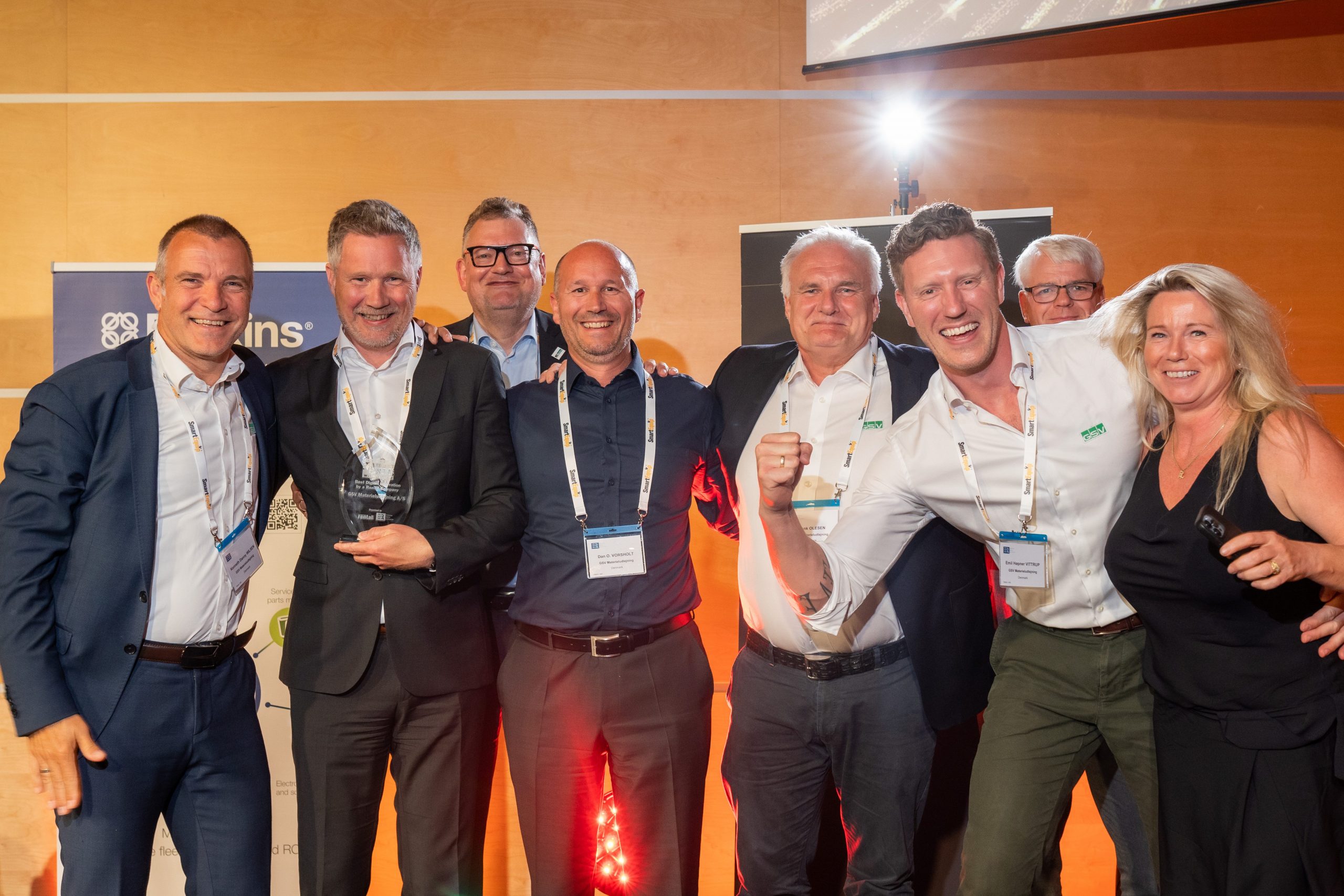 – DigiQuip
– GSV – WINNER
– Flexcavo
– Kurts Toolbox
– Zeppelin Rental
What the judges said:
"GSV's digitalisation project offers a template for any rental company wanting to digitalise its operations. That they did so during a period of rapid growth says a lot about the way the company is managed."
ERA SUSTAINABILITY COMMITTEE AWARD: BEST CARBON REDUCTION INITIATIVE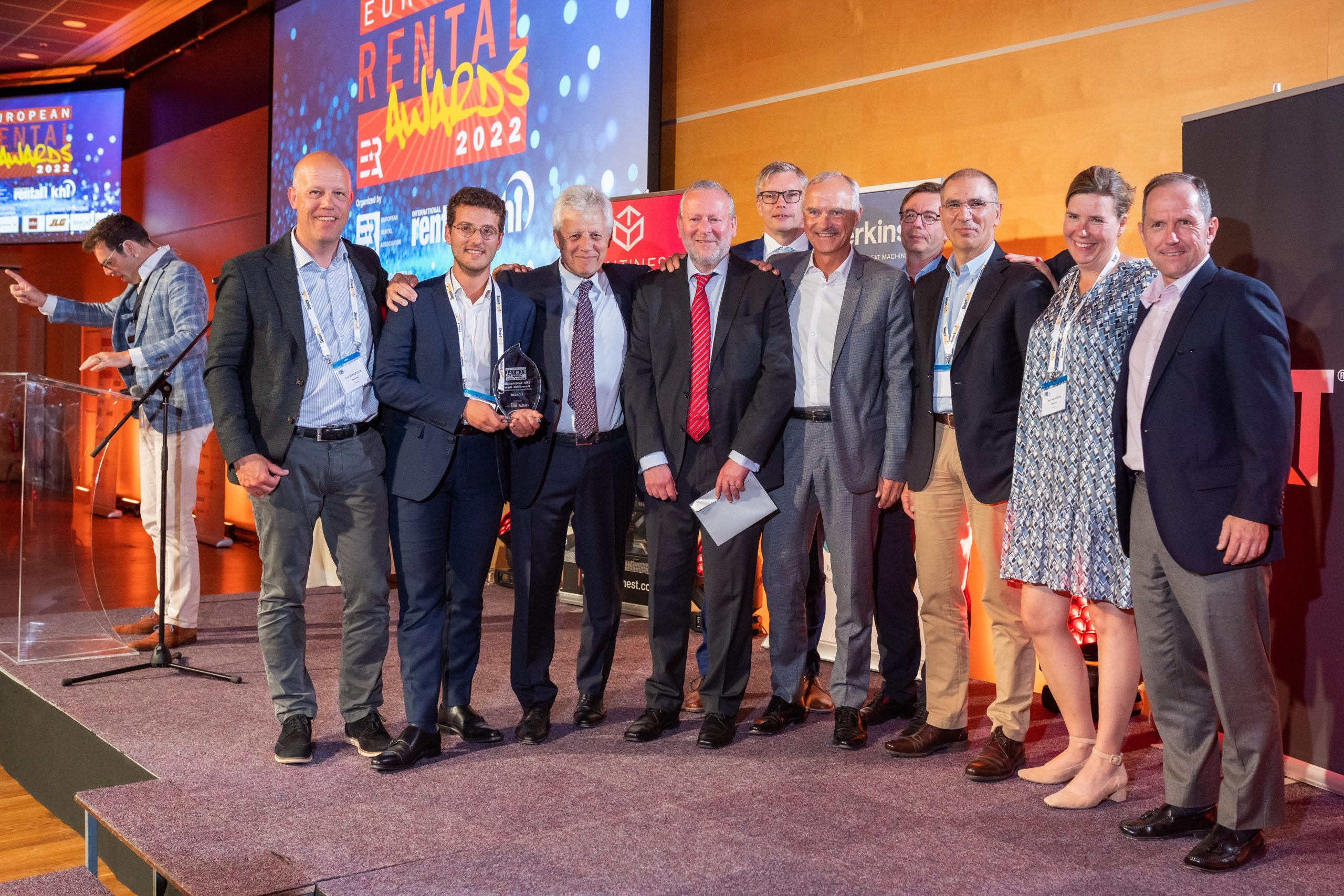 – Avesco Rent
– Kiloutou
– Loxam – WINNER
– Lynch Plant Hire
– Zeppelin Rental
What the ERA Sustainability Committee said:
"Loxam's investment in the clean power solution and its work with its client demonstrate how rental can play a key role in creating a low carbon future."
ERA TECHNICAL COMMITTEE AWARD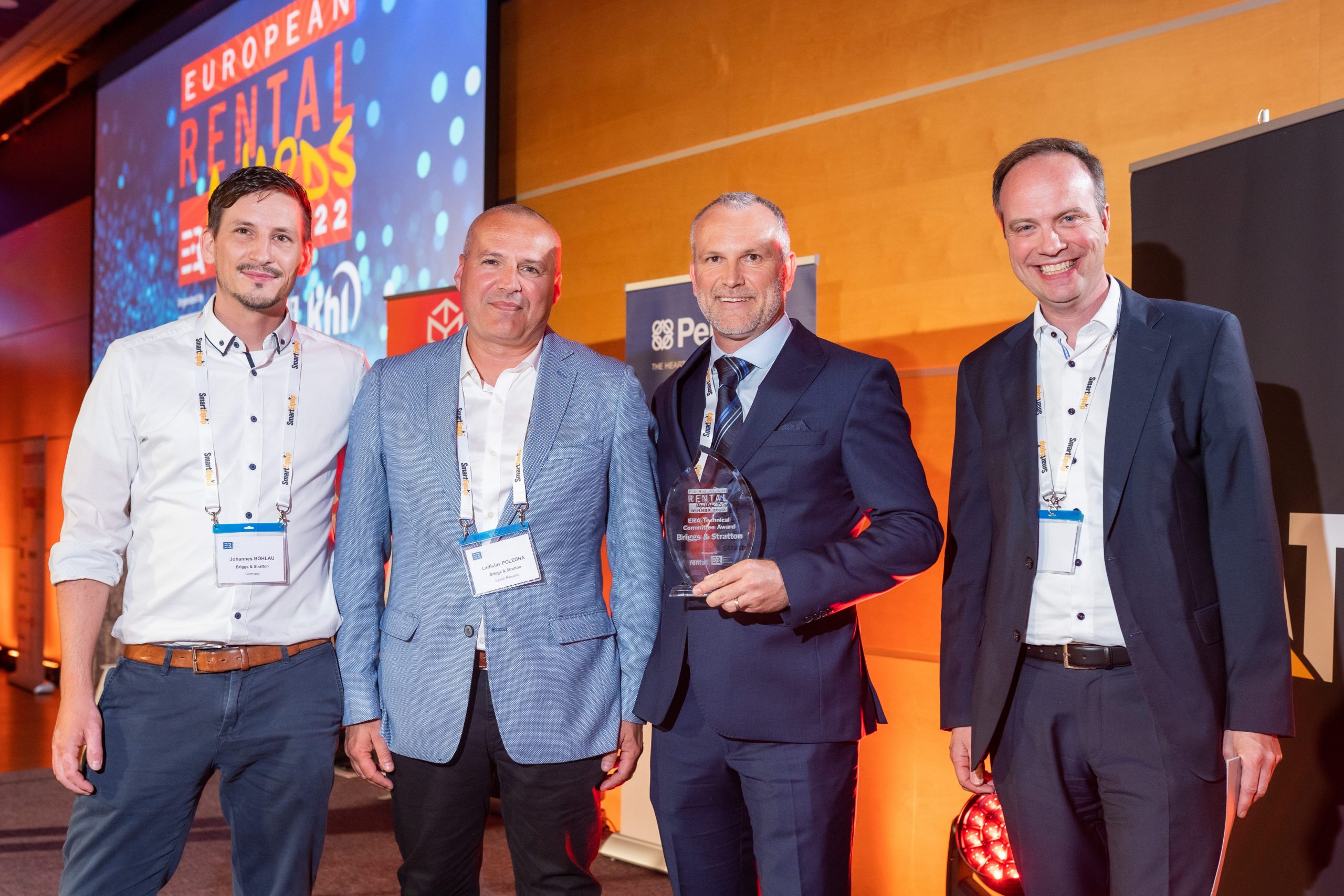 – Briggs & Stratton – WINNER
– Perkins
What the ERA Technical Committee said:
"It was a coincidence that two engine manufacturers were shortlisted this year, but it does illustrate the commitment of engine suppliers to the rental industry. The committee wanted to highlight a manufacturer who had created training materials adapted for rental and was particularly impressed by Briggs and Stratton's training videos."
RENTAL PERSON OF THE YEAR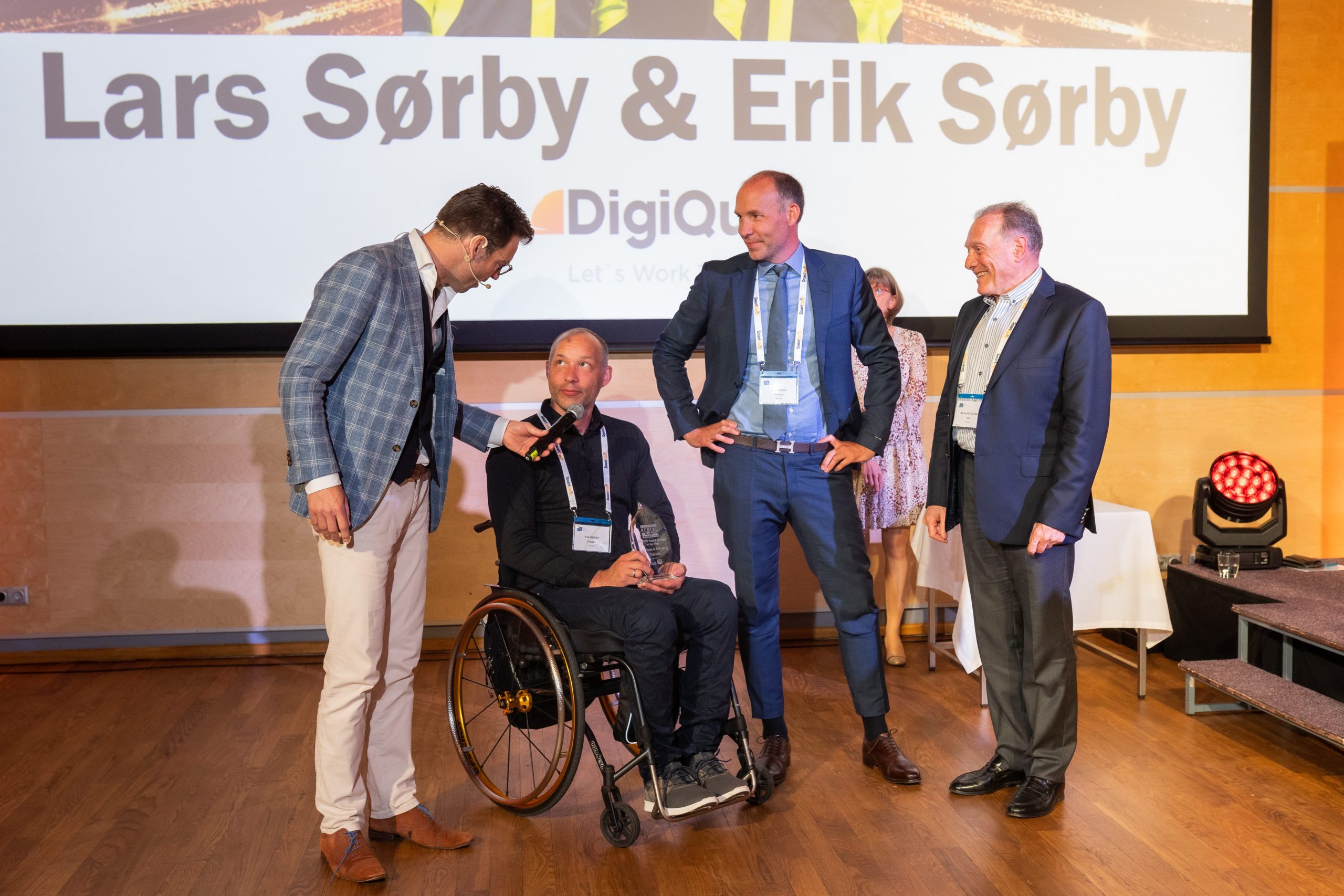 – Lars and Erik Sørby, Founders, Sørby Utleie and DigiQuip – WINNERS
What the judges said:
"Our two winners created their own rental business in 2005 – a company which is now thriving in Norway with 50 employees. They might have qualified for the person of the year accolade alone for what they have achieved with that company, including the opening of a sustainable rental depot with solar panels, water recycling and great facilities for staff and customers.
But last year saw them take great strides with a new company, DigiQuip, that they created in 2019. DigiQuip is an e-learning and documentation platform for OEMs, dealers, rental companies, machine operators and contractors. The platform gives easy access to training materials and machine documentation, allowing companies to track training activities and individuals to maintain their own training records. The business now employs seven people full time in Norway as well as a software development team in Serbia.
 The two recipients, in addition to developing a successful rental business and the new technology business, have also contributed towards the development of the rental industry in Norway.
They take part in national security committees, volunteer as firemen, and in late 2021 were voted local business of the year for their contribution to job creation in the community."
LIFETIME ACHIEVEMENT AWARD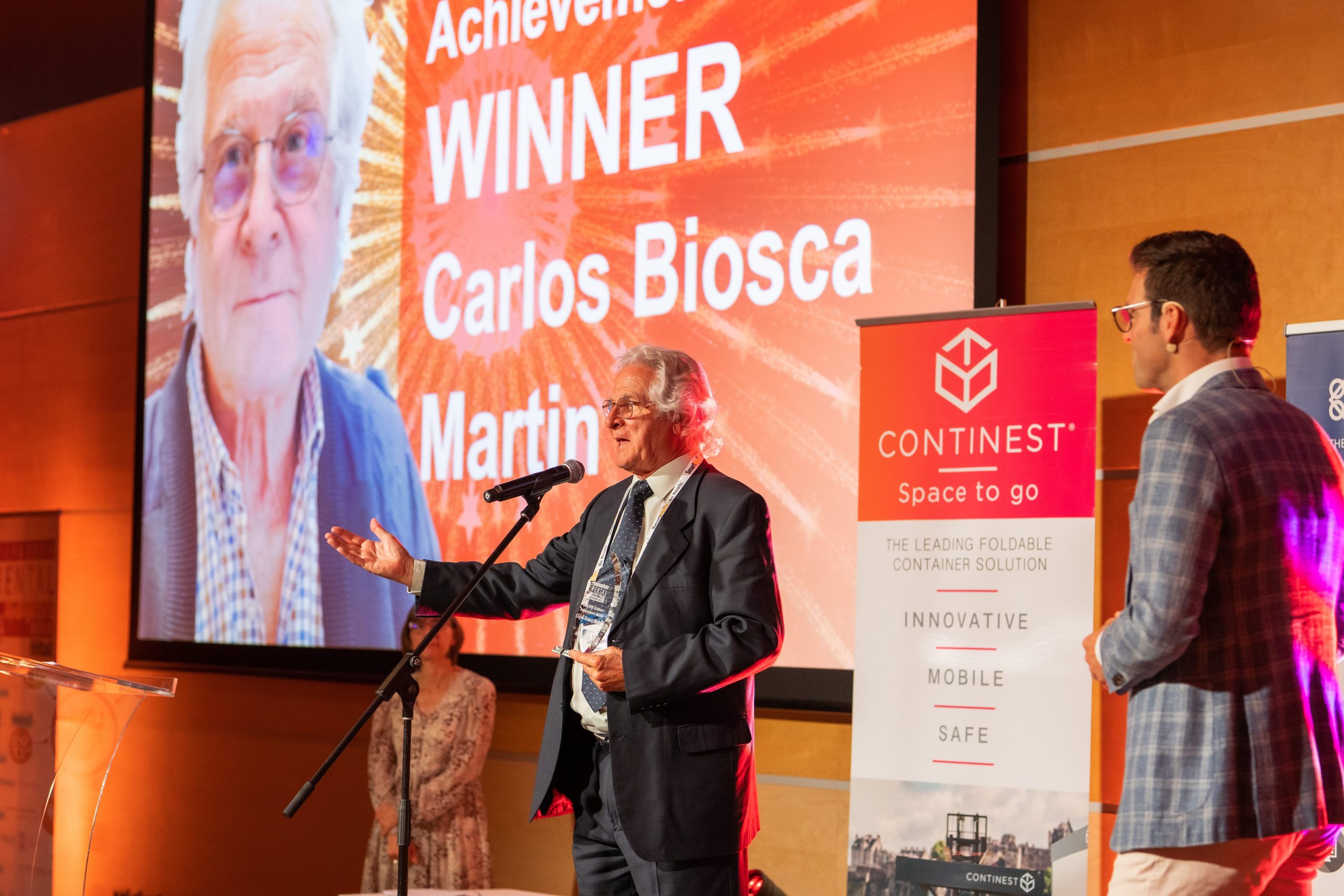 – Carlos Biosca Martin, Valser – WINNER
What the judges said:
"The lifetime achievement award aims to recognise an individual who has spent a career in the rental industry. At this stage in our industry that means – by definition – a pioneer. Our recipient is just such a pioneer in Spain's rental industry.  At 76 years of age, he has dedicated most of his professional life to the rental and construction equipment industry.
After finishing his engineering studies he began his career in 1970 working for a distributor of brands such as Komatsu, Benati and Dynapac. In 1979 he switched to the rental sector and became manager of a small, newly established rental company in Valencia. He has dedicated the last 40 years to this company and has steered it to become one of the key players in its regional market. He is still active today as an advisor to the business.
Beyond that work, he was a constant presence in the activities of the Spanish rental association ASEAMAC. He and his company were founding members of the association and he still holds the position of treasurer.
He has promoted rental in Spain by helping to create a real unity of purpose and cohesion among its members, whether rental companies, manufacturers or distributors. 
To this day there is not a person in Spain's rental industry who does not know and appreciate his contribution."
JUDGES
 The panel of judges is as follows:
– Kari Aulasmaa, CEO, Renta Group
– Pierre Boels, ERA President
– Soeren Brogaard, CEO, Trackunit
– Murray Pollok, Managing Editor, International Rental News
– Armin Rappen, CEO, mateco Holding
– Non-voting Chair: Michel Petitjean, Secretary General, ERA