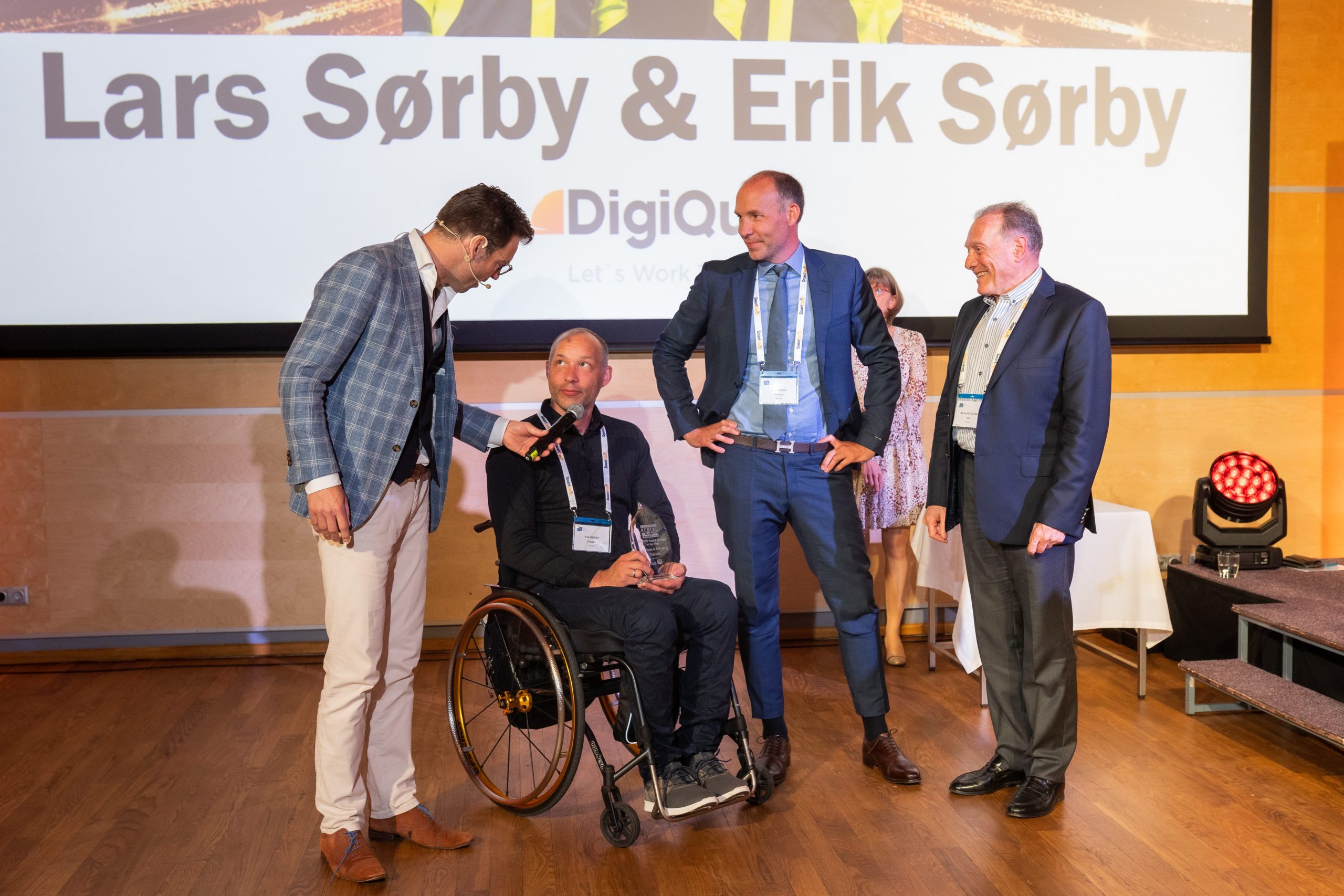 – Lars and Erik Sørby, Founders, Sørby Utleie and DigiQuip – WINNERS
What the judges said:
"Our two winners created their own rental business in 2005 – a company which is now thriving in Norway with 50 employees. They might have qualified for the person of the year accolade alone for what they have achieved with that company, including the opening of a sustainable rental depot with solar panels, water recycling and great facilities for staff and customers.
But last year saw them take great strides with a new company, DigiQuip, that they created in 2019. DigiQuip is an e-learning and documentation platform for OEMs, dealers, rental companies, machine operators and contractors. The platform gives easy access to training materials and machine documentation, allowing companies to track training activities and individuals to maintain their own training records. The business now employs seven people full time in Norway as well as a software development team in Serbia.
 The two recipients, in addition to developing a successful rental business and the new technology business, have also contributed towards the development of the rental industry in Norway.
They take part in national security committees, volunteer as firemen, and in late 2021 were voted local business of the year for their contribution to job creation in the community."