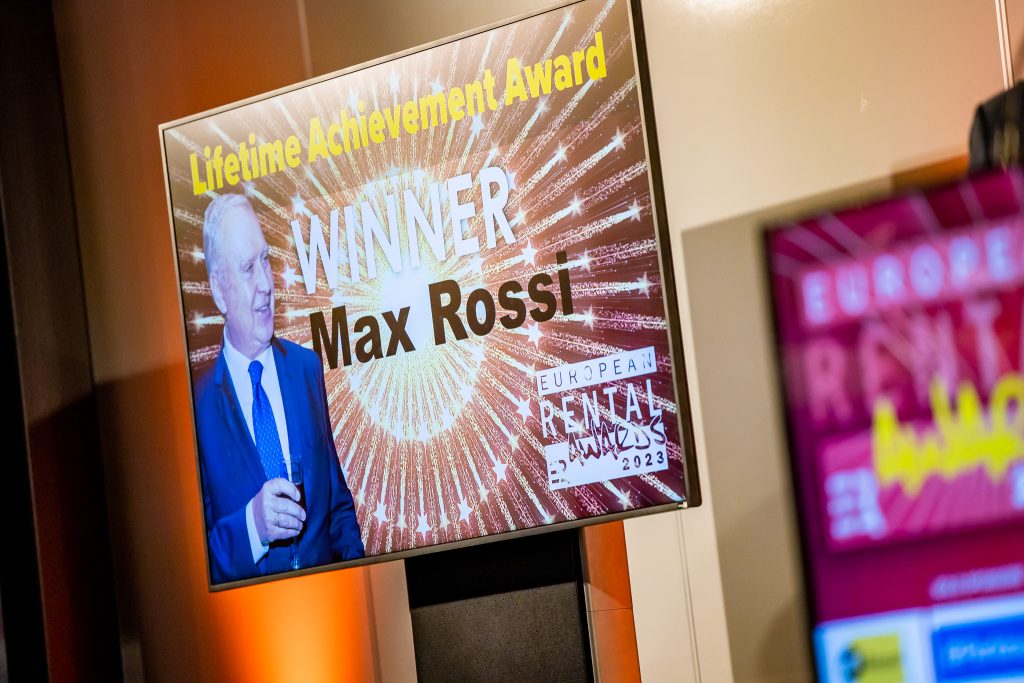 Max Rossi, Managing Director, CGT Edilizia
What the judges said:
"Our lifetime achievement winner has spent 36 years immersed in the world of rental and in the process has created friendships all over the world.
He built one of the market leading rental companies in Switzerland in the late 80s and grew that into a business with 10 locations.
He then spent more than 14 years as CEO of the largest rental company in Switzerland, establishing it as one of Europe's top 50 rental companies. 
After leaving that company in 2011 he formed his own business consultancy, helping rental companies in Europe, the Middle East and Africa on their business strategies.
Far from slowing down, in recent years he has taken on the role of Managing Director for a major rental company in Italy.
This picture of his business life gives us only part of the story. Our award recipient has a talent for languages, for travel, for friendship – a true citizen of the world, with a positive and dynamic approach to life.
You will find him in Lucca, Tuscany at the weekend, in Milan during the working week, or perhaps Lausanne. When he's not managing rental businesses, he is producing wine from the vines at his home.
Our winner has been a successful, knowledgeable and unassuming presence in our industry for many years. The companies that have been central to his working life have been Multirent, Avesco Rent, and, more recently, CGT Edilizia."