Happy New Year from the ERA team!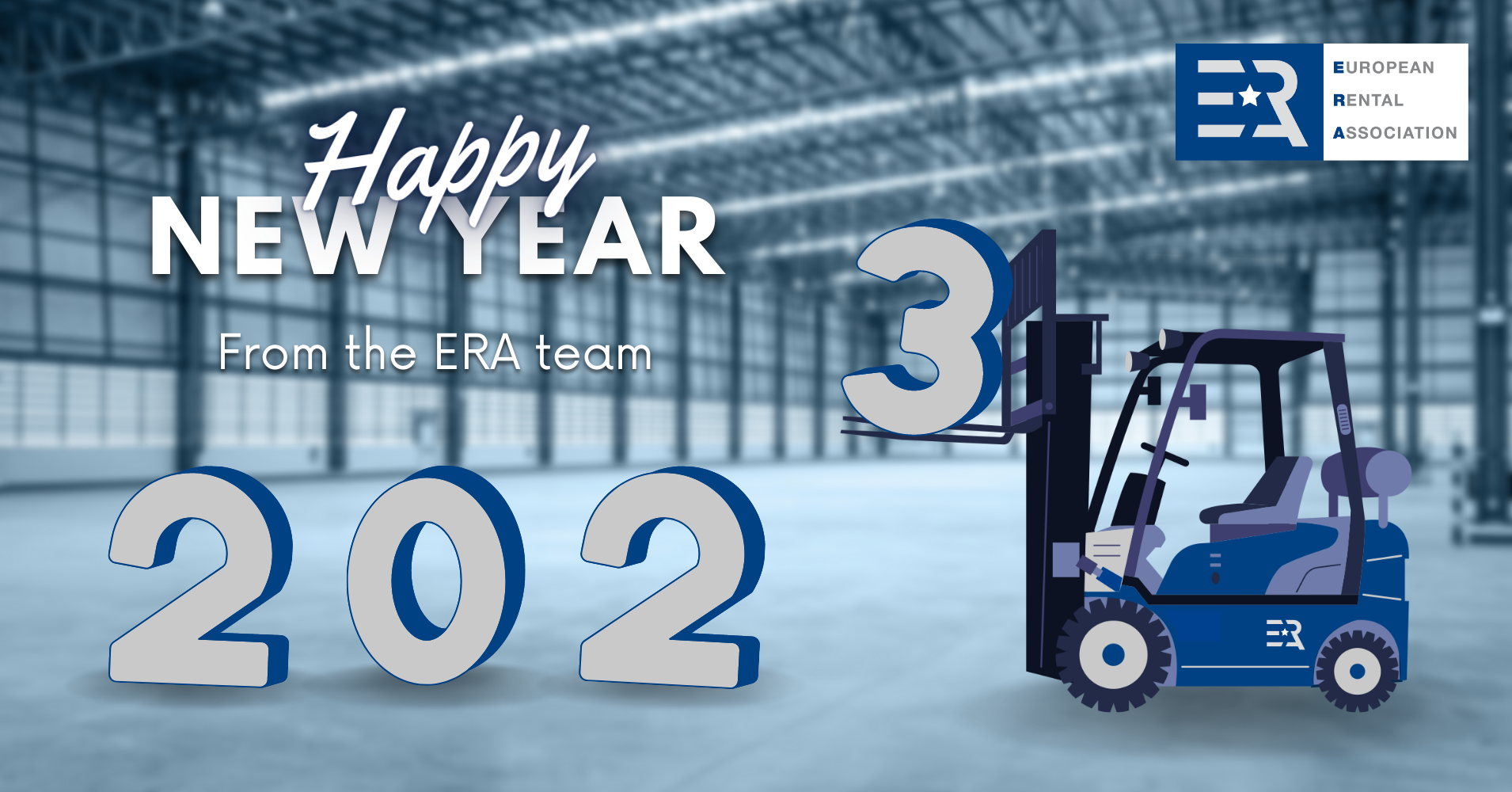 The ERA team wishes you and your families a Happy New Year. We hope that 2023 will bring you good health and success.
The next 12 months will be very busy for ERA, with many activities planned to promote rental, provide practical tools to support the industry and share knowledge and best practices on key issues. These include:
ERA Convention 2023, European Rental Awards and the International Rental Exhibition (IRE)
The 17th annual ERA Convention and 16th European Rental Awards will take place on 7 and 8 June in Maastricht (the Netherlands). The ERA Convention is the premier event for the European equipment rental industry and brings together more than 300 leading voices from rental companies and suppliers to the industry to network, learn and share. It will take place alongside IRE and the International Access platform Exhibition (APEX).
More information about the ERA Convention 2023 and European Rental Awards will be available soon on the ERA website.
New and updated ERA Equipment CO2 Calculator
Following the release of the ERA Equipment CO2 Calculator in January 2021, followed by an upgrade in March 2021, ERA is working on a version 2.0 of the Calculator. The new version will include group (jobsite or fleet) calculations, handheld tools, modular accommodation units and hybrid machines.
Access the ERA Equipment CO2 Calculator here.
Impact of digitalisation on the rental industry
The 'Impact of Digitalisation on Rental' project aims to raise awareness among all rental companies in Europe, including SMEs and national associations, about the challenges of digitalisation and provide elements of best practice on the journey to a successful digital transformation. A preliminary report was presented at the ERA Convention in June 2022 and the final report will be published in the coming weeks.
ERA videos to promote rental
In order to support ERA's mission to promote the rental concept and facilitate a continued growth of a sustainable and professional rental industry in Europe, ERA has started publishing a series of promotional and informational videos and will be publishing additional ones in the coming months. The next videos will cover jobs in the rental industry, the financial, operational and sustainable benefits of rental and digitalisation.
Global Rental Alliance to share knowledge and best practices internationally
Since 2021, the Global Rental Alliance (GRA) has been managed by ERA. In 2023, the GRA, which includes associations from Australia, Brazil, Canada, India, Japan, New Zealand, the UK and Europe, will continue its works on topics related to people, promotion, sustainability and safety.
Read more about the GRA here.
***
If you would like to know more about ERA or ERA's activities, please contact the ERA team at [email protected].