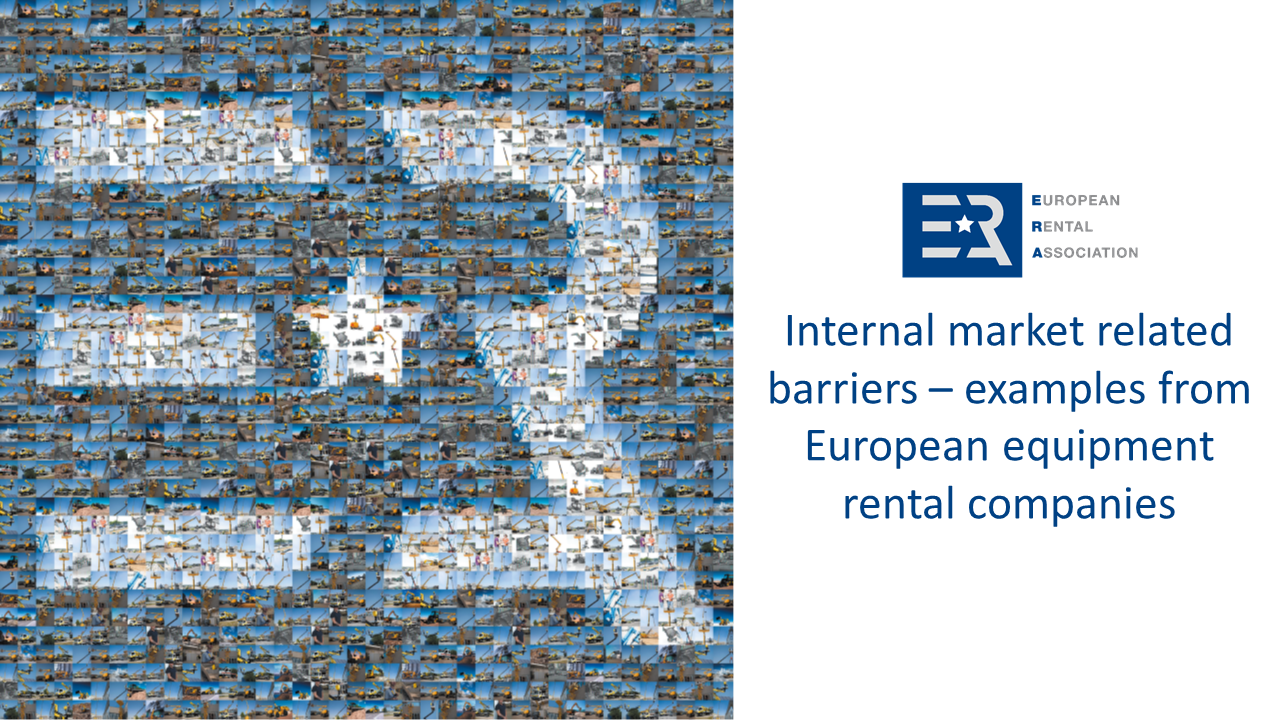 The Commission's Internal Market Strategy aims at "Unlocking the full potential of the Single Market so that citizens, business and public authorities can access goods and services for the best quality, price or service; professionals can offer services across the EU quickly and conveniently; entrepreneurs can innovate and expand; new business models and services can flourish; and retailers find it easy to establish, do business and deliver their products across borders."
ERA asked some of the major European rental companies to share some examples of situations where the Commission's objective is not yet met.
The main obstacles identified are interlinked: 25 years after the Single European Act, innumerable national rules within the EU persist, imposing complex compliance obligations and implying huge information requirements for businesses.
The major difficulties encountered for the European rental companies are in the following fields:
Road and cargo regulations
Safety of equipment and on job sites
Training of operators
Equipment inspection rules
CE declarations
National standards
Finance / taxes
Temporary building permits
Working time laws / employment regulations
Environment
Each of these is described in the report and illustrated by concrete examples given by rental companies.
The differences in regulation and administrative requirements between countries make it very difficult for rental companies to extend their activities outside of their national borders. Over the last ten years, ERA's objective has been to increase the penetration of rental all over Europe and this could have been substantially larger if the removal of most of the remaining cross-border barriers had been achieved, or had progressed more rapidly.
In addition, bringing down the barriers of the internal market will be essential for the success of the Commission's circular economy action plan. The rental business is inherently sustainable and a better functioning Single Market would play an important role in offering a sustainable alternative to purchase and in spreading a sustainable business model all over the Europe Union.