RentalTracker survey: Europe's rental sector remains positive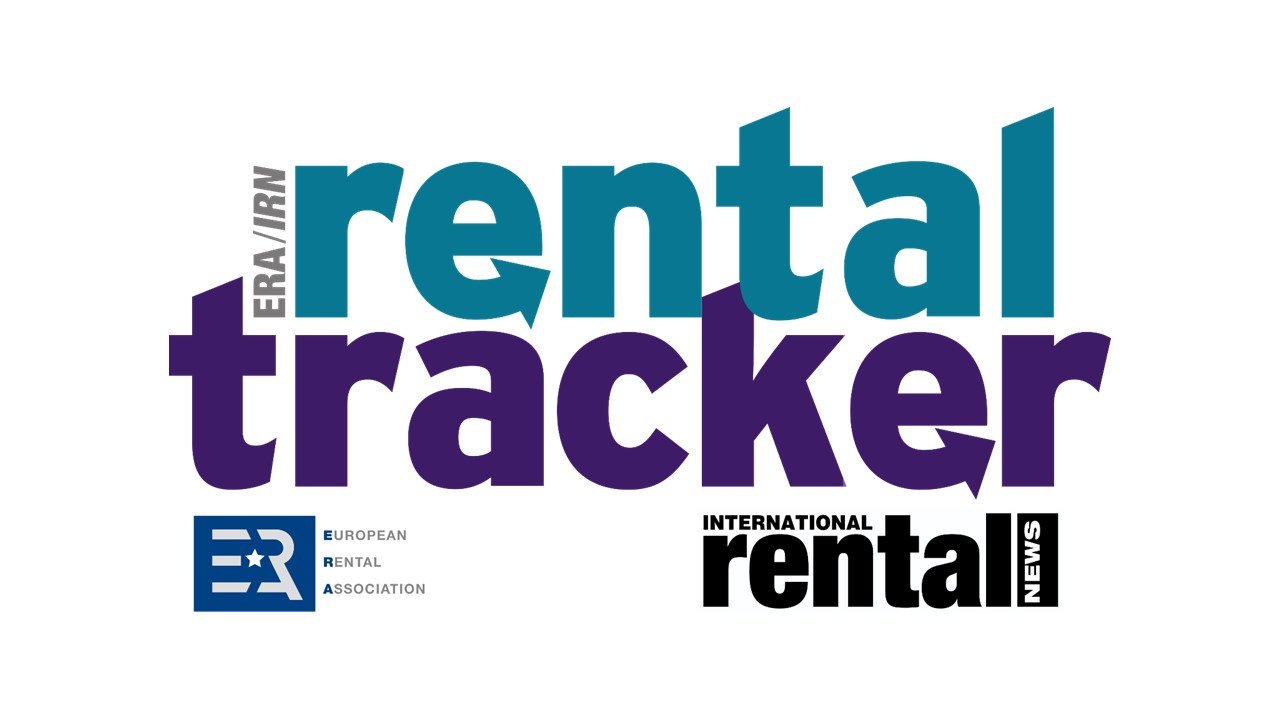 The Q4 2021 ERA/IRN RentalTracker survey – undertaken at the end of 2021 – shows that levels of rental business confidence in Europe remain at a good level and have not changed dramatically since the previous survey in June 2021.
The Tracker, which is organised by the European Rental Association (ERA) and International Rental News (IRN), reveals that in a wide range of measures – from business confidence and future expectations to employment intentions and fleet utilisation – the historically high levels of sentiment from Q2 2021 were sustained through to the end of the year.
That means, for example, that 70% of respondents were seeing increasing time utilisation at the end of Q4, with a positive balance of 65%. In other words, 70% reported improvements and only 5% reported worsening utilisation.
More than 125 companies in Europe responded to the survey..
Employment intentions
Likewise in employment intentions, with 70% of respondents expecting to add staff in the first quarter of 2022. That mirrors the level seen in June last year and means companies who were thinking of adding staff seven months ago were still hoping to boost their workforce as the new year started. (It could also mean that they are finding it difficult to recruit.)
In terms of business conditions at the end of 2021, there was a positive balance of opinion of 49%, with 57% seeing conditions improve, 35% reporting no change, and just 8% experiencing worsening conditions.
That remains a very positive picture, even if it is slightly less so than the second quarter of 2021, when the positive balance was eight points higher at 65%.
How have investment intentions for 2022 changed since the middle of last year? Six months ago, 68% of respondents were anticipating higher spending in 2022, with only 6% forecasting a lower spend. Now, 63% expect to increase spending in 2022 and 6% will spend less.
The positive balance of opinion – at 57% – is only a few percentage points behind the Q2 2021 survey and reflects the continued recovery from the lower investment during the pandemic period. In 'normal' conditions there is typically a positive balance on between 10% and 30%.
Regional trends
Regional or country trends are more difficult to assess, partly because relatively low respondent numbers from individual countries make it impossible to provide definitive results.
However, it is clear that Nordic countries – taken as a whole – are more confident than their counterparts in southern Europe. In every measure, their confidence levels have improved since Q2 2021. That is most notable in their investment intentions, with 76% expecting to spend more this year than last.
In contrast, French companies seem to be much more cautious. They were least likely to report improving conditions or make positive predictions about conditions a year from now and were also the most shy in terms of investment in 2022 and recruitment in the first quarter of 2022. No doubt the high rates of Omicron infections in the country at the end of December – when the survey was completed – had a significant impact here.
Spain retained its generally positive outlook in most areas, including fleet utilisation, recruitment and investment in 2022. Spanish companies were also the most optimistic, with 86% forecasting better or much better conditions in 12 months' time.
So, the Q4 2021 RentalTracker makes for mostly positive reading. Europe's rental industry continues to climb out a pandemic-sized hole.